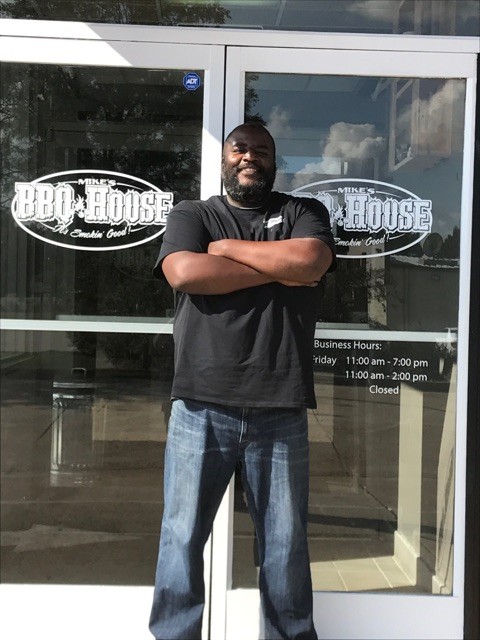 Our pitmaster and owner, Mike Keys has over two decades of experience managing highly successful fast-food franchises on a district and regional level. Today, he is combining that experience, traditional pitmaster techniques, Memphis style BBQ and family recipes to duplicate those successes at his very own establishment, Mike's BBQ House.   
A  descendant of a long line of pitmasters, Mike became a student of the "low and slow" cooking method.  He coupled those techniques with his proprietary blend of woods to develop a savory assortment of smoked meats.  Finishing off each dish with his own signature homemade rubs and sauces, Mike's BBQ House packs an abundance of flavor into each bite.  
Partnering with his wife of 20 years, Torie, Mike's vision for Mike's BBQ House is deeply rooted in tradition, delivering classic BBQ dishes with a side of southern hospitality.
Our Story
Mike's BBQ House is a family owned establishment based in the heart of the south in Tupelo, MS; birthplace of Elvis Presley. At Mike's BBQ House, we believe in sticking to tradition which is why our pitmaster does all of our grilling and smoking in-house. Using family recipes that have been passed down from generation to generation, we've managed to create a distinct taste that will have your taste buds craving more.
We believe that the best BBQ is cooked "low and slow" allowing the natural flavors to soak into each bite. Our homemade rubs and sauces harmonize seamlessly with each cut of high-quality meat we serve to create a unique mouth-watering flavor. While we've managed to create our own signature taste, we continue to stick to the traditional methods of the pitmasters before us. Our Memphis style BBQ with our authentic dry rub and special sauces have quickly made our rib tips and pulled pork the most popular items on our menu.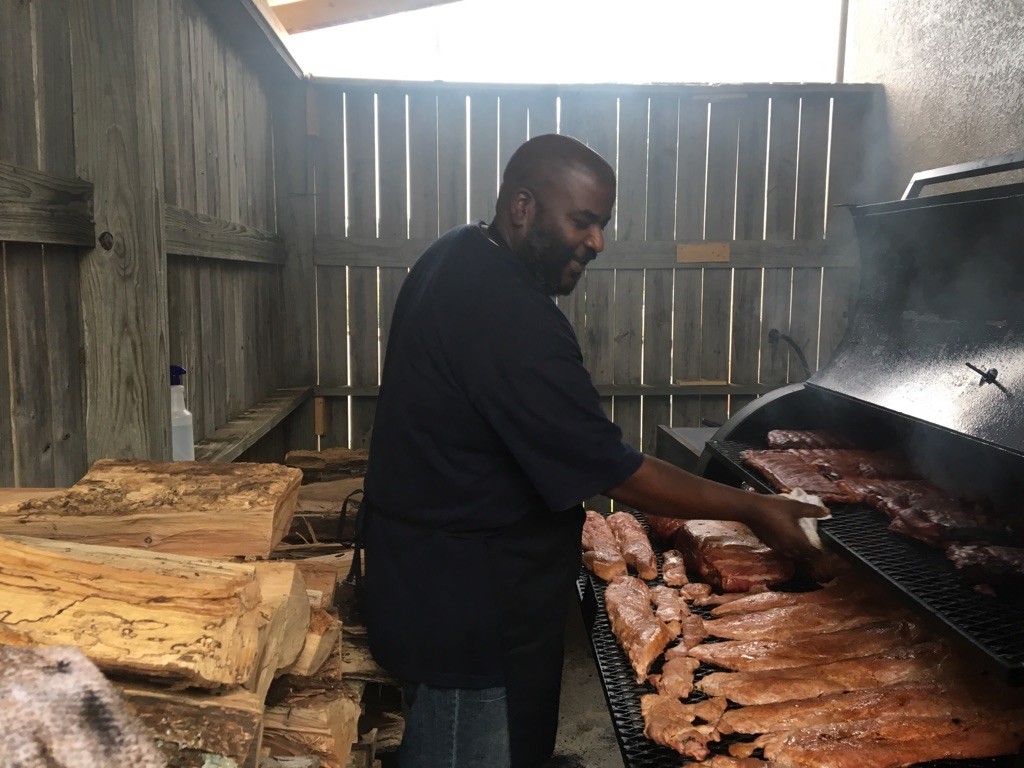 Mike's BBQ House offers a satisfying assortment of appetizers, BBQ specialties, sandwiches, and sides. We also have a rotating menu of traditional southern homemade sweets such as Emma's Lemon Pie and Bea's Banana Pudding, recipes from the pitmasters mother and mother in law respectively.
Additionally, Mike's BBQ House also offers BBQ by the pound. Extending our services beyond the southern BBQ joint ambiance found within our establishment Mike's BBQ House offers full-service catering. Our entire menu is available for catering; delivered with the same down-home family feel that is experienced daily within our restaurant.
Mike's BBQ House is a throwback to the BBQ joints of the past with an inviting atmosphere and down-home charm. Our friendly service and welcoming demeanor create the perfect environment for great food and fellowship with family and friends. Oh, and it doesn't hurt that we are quickly becoming a hometown favorite with the best BBQ this side of the Mississippi.
Come on down to Mike's BBQ House and make our house your home! It's Smokin' Good!!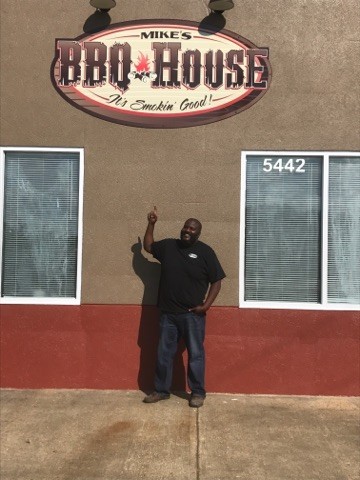 Our Mission
Providing a down-home, family-friendly atmosphere with mouth-watering traditional southern BBQ served with a warm smile & a side of southern hospitality. Our mission is to provide superior service & quality food at budget-friendly prices as we honor our deep commitment to continuing the tradition of southern BBQ; paying homage to the great pitmasters before us while blazing our own trail as a staple in the traditional southern BBQ community. Our vision is to become the leading BBQ establishment while honoring the rich tradition of Southern BBQ!